Biography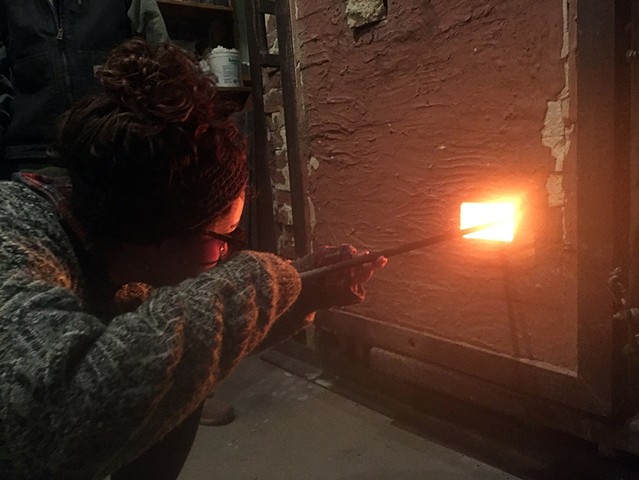 In the suburbs of Philadelphia where I grew up, I attended a pottery class at a local community arts center and immediately fell in love with clay. My craving to learn about ceramics led me to Virginia Commonwealth University where I earned my BFA. I then continued my pursuit of making pottery as a participant of the Work Exchange Program at the Clay Studio in Philadelphia.
Growing up in a big, loud Italian family, I quickly learned two valuable lessons: the importance of making your voice heard and the value of sharing a meal with friends, family and loved ones. These values continue to inform my work and inspire me to bring people together around a table to eat, drink, laugh, fight and cry. I believes that this interaction brings people closer together. I hope that by making pottery, I am contributing to the meaningful experience of family.
My work has been exhibited at the Craft and Design Show in Richmond, the American Craft Council Show in Baltimore, The Clay Studio in Philadelphia and the Rittenhouse Square Fine Craft Fair in Philadelphia. I currently work at that same local Community Arts Center in Wallingford, PA, where I first fell in love with clay.